The Presence Between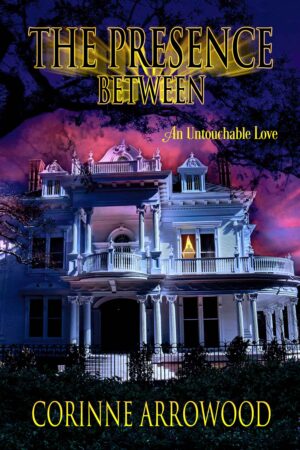 January 4, 2023

Do the walls truly hear and see all?
Ian Hurstall jumped at the chance to further his career and moved his family from Chelsea, London, to a beautiful historic mansion on St. Charles Avenue in New Orleans. Little did he, his wife, Laura, or their eight-year-old daughter, Devon, know there was already a resident in the home and had been for over a hundred and fifty years. Sebastian watched as the new family took up residence. They weren't the usual ho-hum owners this time. Much to his surprise, Devon captured his heart with her sassy, precocious, and adorable ways. Finding great delight in her feisty disposition and unyielding opinions, he was drawn closer day by day into the lives of the new occupants.
Devon was exquisite with long mahogany locks, sparkling violet, and a rosy smile that turned up like a bow. Her preposterous antics and determined ideas sparked a sense of life into the eternally bound predicament of his essence. There hadn't been a soul to gather his attention before the curious Miss Devon Hurstall. The years spun on the clock, and before he knew it, the once entertaining child had blossomed into an exceptionally beautiful young woman.
Sebastian observed as life threw slings and arrows, piercing his treasure's heart. Compelled to soothe her sadness, he penned a letter to her, thus beginning a breach between life and death. His sweet adoration slowly developed into an unholy obsession. Upon a freak accident, Devon became aware of his essence, turning the tide of things to come and opening doors that should have remained closed, creating The Presence Between.