Price To Pay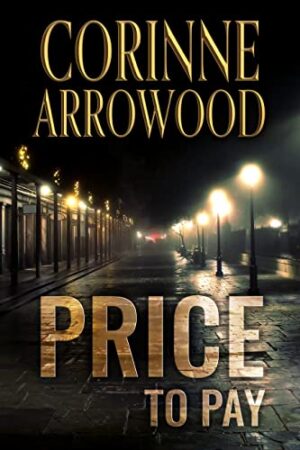 August 16, 2022

Eli Rosen was a sensible man. If there were one word to describe his world, it would have been dependable—until that one night, when she fell literally into his life—nothing would ever be the same.
Half dead and beaten within inches of her life, she collapsed on the hotel loading dock just as he was calling it a night. Instinct kicked in; he ran to her rescue, and for one brief moment, she opened her eyes, locking not only to his but to his very soul, stirring the long-slumbered passion of his being. Little did he know the ride was just beginning.
New Orleans was his home; he knew it like the back of his hand, or so he thought. Eli was soon to plunge into the other side. Desiree's New Orleans, a side he'd never seen or maybe never wanted to see.
Desiree's world wasn't captured in the magical nuance of horse-drawn carriages, magnolias, and moonlight. Her world played more like a never-ending nightmare of deceit, greed, and betrayal, and his obsession with her would take him on a spiraling journey for a close look at the other side and the price she had to pay.