Friends Always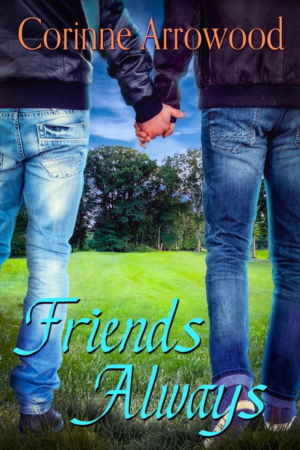 February 14, 2022

It is a story of two remarkable gay men and the steps it took coming out in the 1970s as teenagers facing a world of discrimination, how they survived and conquered to live a life filled with love and commitment, despite the forces trying to keep them apart. First, foremost, and above all else, they were FRIENDS ALWAYS.
On the annual family trek to visit relatives in a small town outside of New York City, young Bradley Stedman met his cousins' new neighbor, Berit Jensen. For the houseful of girls, the new neighbor was an instant heartthrob. Bradley, age sixteen, having nothing but another vacation of sheer boredom and endless games of Scrabble with his grandmother, was allowed to cycle the neighborhood. Several doors down, he met the new neighbor. Berit was older than Bradley, but the two hit it off from the beginning.
Bradley, a lanky Southern boy, had never fit in anywhere, not in school and barely in his own neighborhood. While over six feet three inches tall, athletics was not his forte. He loved riding and showing his horse, Trumpet. He had always been an unpopular, nothing kind of kid, so he thought.
Berit was handsome with dazzling eyes and had a smile fit for a toothpaste commercial but was lonesome and missed his home in Amsterdam; it wasn't the whole story. While easy on the eyes, Berit didn't fit in, didn't want to socialize, and felt betrayed by the world. Heartbroken, being pulled from his home, he couldn't make friends and spent all his time re-building the engine of his car or hiking alone. School to home, no life.
They were two lonely boys, each with their own issues; when put together made all the sense in the world. For the first time in his life, Bradley found a real friend, not only a friend, but one who was the coolest kid on the planet, and Berit, appearing to have it all, found someone he could trust. The family vacation was only ten days, but the boys developed a relationship and bond to last a lifetime, and they were to be...FRIENDS ALWAYS.