The Innocence Lie
Fit the Crime Book 1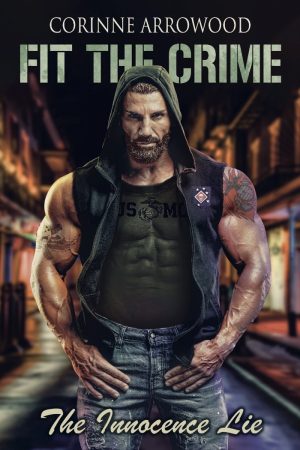 July 15, 2023

It was his responsibility to fight for those who could not fight, punish those that needed punishing, and righting the world of all the wrongs-to Captain Vicarelli, that was his mission even out of the corps. Once separated from the Marines, he took his mission to his home, New Orleans, rife with murder, rape, and crime. The corps had trained him and trained him well. He was a skillful killing machine of unusual propensity.
There was nothing average about the man; he stood six-five and was a wall of powerful, rippling muscle. Honorably discharged, with unwritten speculation of PTSD from the psych community, the Marine pursued the life of a civilian. It wasn't his fault that there was crime around every corner, but he took his mission to heart, protecting, punishing, and eliminating the threats.
Trinity was his one weakness. His entire essence craved her tight little body full of sexy energy. Her caramel-colored skin, waist-length black hair, and cat-like ebony eyes lit an unquenchable fire in his body and soul. If fate were a friend, she would be his woman one day. Night after night, he took his seat at the end of Louie's Tap mahogany bar, sipping on his two-finger pour of Glenlivet and watching as she swayed to the background music while mixing libations for the clientele.
Spring break hit the city, and with it came hoards of college students. He was there when the Ole Miss group arrived at Louie's and observed as the young men strut like peacocks trying to allure the naïve young women. He took note of Jessica Lambert; she was different than the rest of the girls. She didn't flirt or appreciate the unnecessary pawing of the boys. Vicarelli admired her refreshing innocence. Appearances were not always as they seemed, even to the well-trained observant eyes of the Marine Raider.

Other Books in this Series